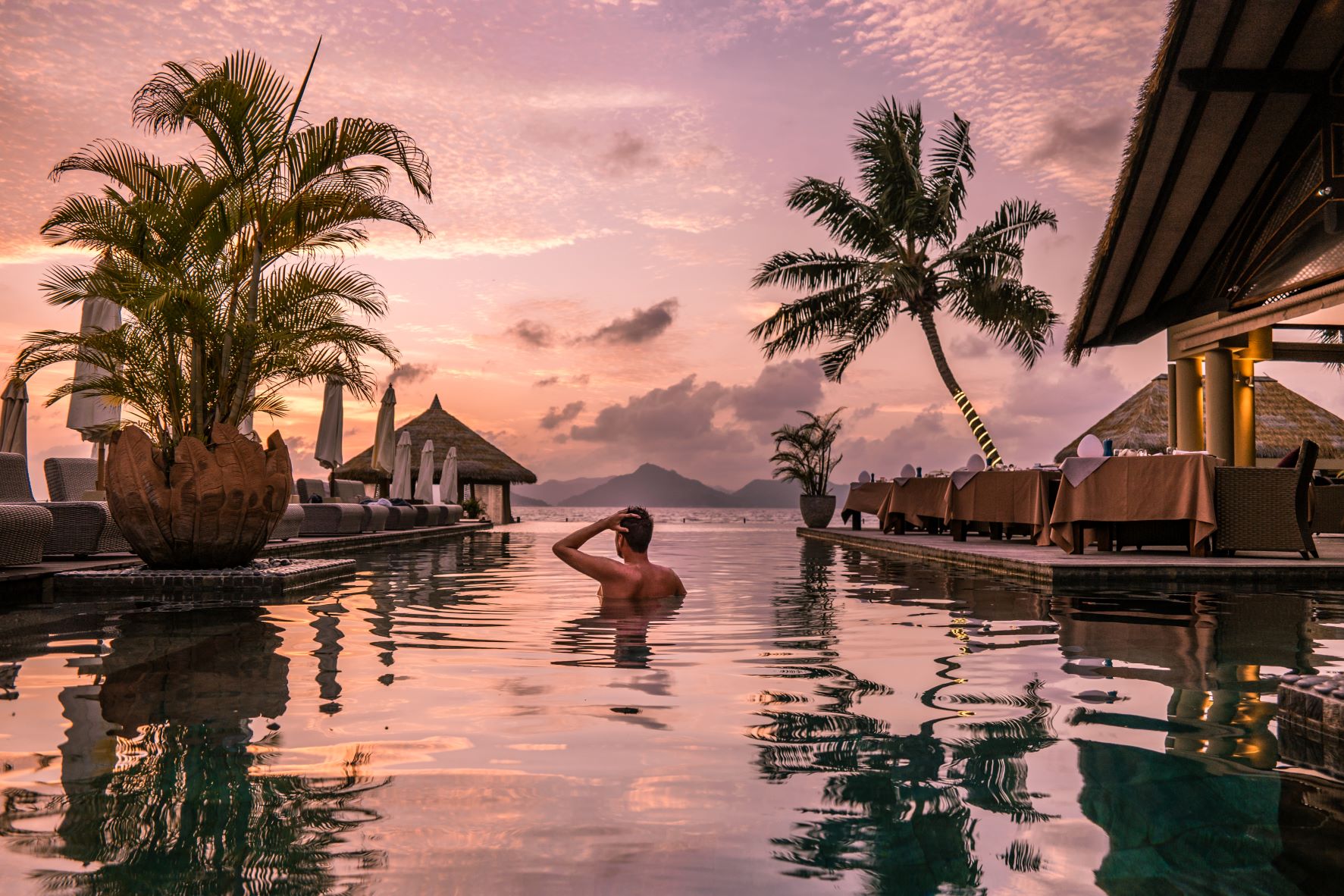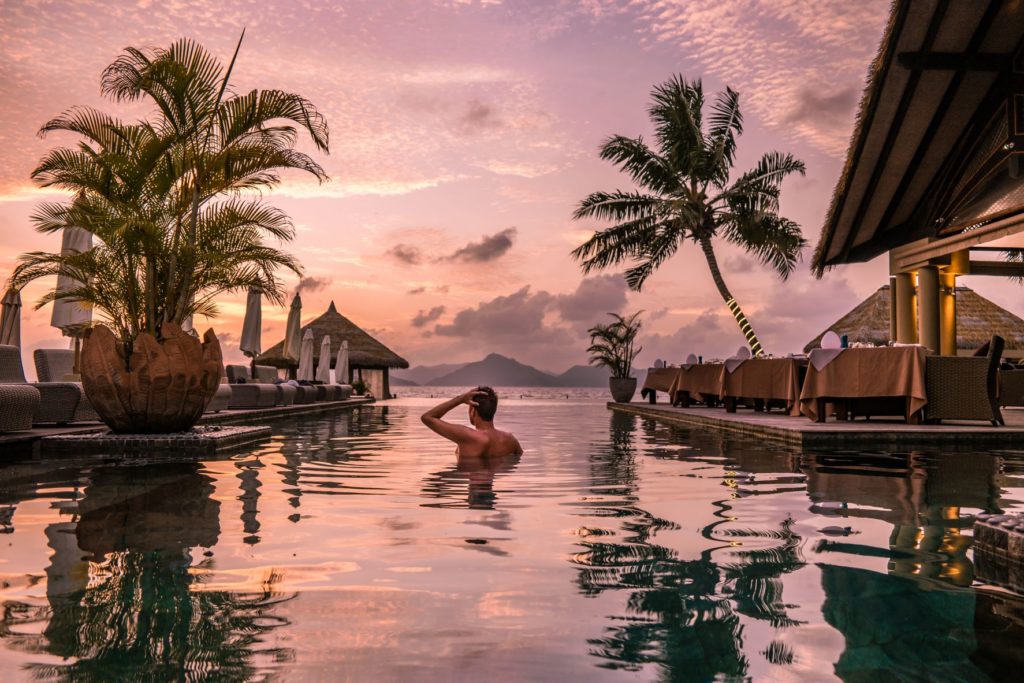 There's something special about a travel destination that draws critically endangered animals to lay precious eggs on its shores. Seychelles is one of those rare vacation spots! 
Located off the eastern coast of Africa in the Indian Ocean, Seychelles is a series of 115 islands. It is truly a gem in the geography of Africa. On June 29, 1976, the Seychelles gained independence from the United Kingdom.
The Republic of Seychelles is one of Sky Bird Travel & Tours' Top 10 Destinations of 2023 for vacation. To help travel agents book the perfect vacation to one of the prettiest African countries, Sky Bird created this concise Seychelles travel guide!
When is the Best Time to Visit Seychelles?
The best time to visit Seychelles, Africa is in April-May or September-October. The weather is relatively calmer, allowing tourists to explore the islands. They can even take part in underwater activities during these high-visibility periods. 
Top Things to Do & See in Seychelles: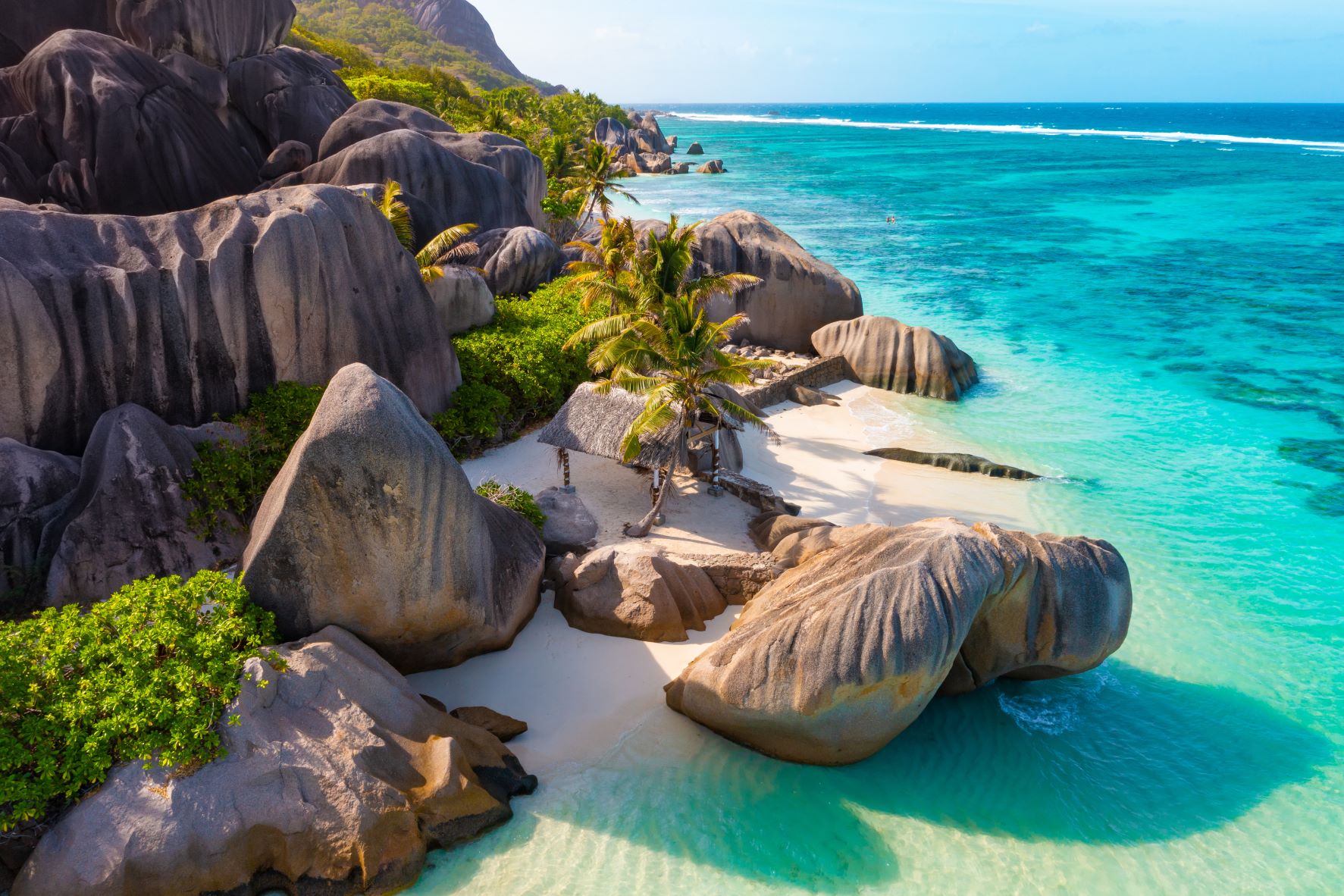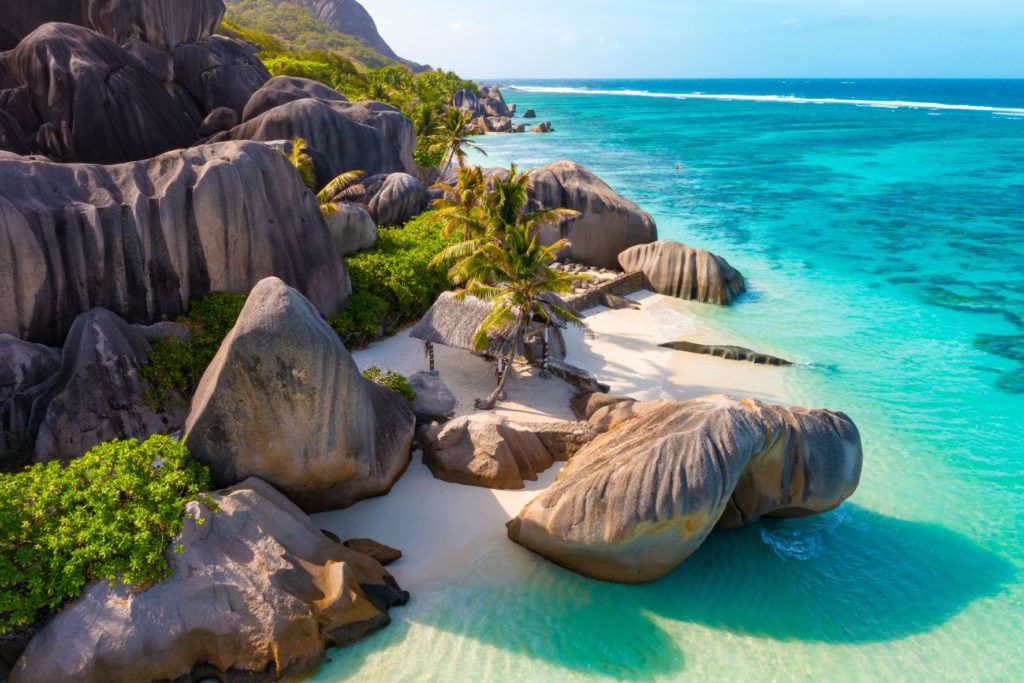 Arguably the most beautiful beach in Seychelles, this postcard-worthy destination should definitely have a spot on your client's vacation. The water has a dreamy blue hue complimented by white powdery sand. It is a true testament to how gorgeous this vacation spot is.  
The grand boulders that lie around the perimeter of the beach are the true hallmark of Anse Source D'Argent. Sky Bird recommends booking your clients a guided tour. Visitors can get lost due to the island being quite secluded.  
This is a 240 year old Tempio Hindu. It is the only spot in which the teachings of the Hindu religion can be practiced in Seychelles.
The Tempio Hindu is one of the rare religious attractions in Seychelles that shows the grandeur of this world-class environment. A quick stop at this temple can be achieved by booking your clients' personal transportation and transfers.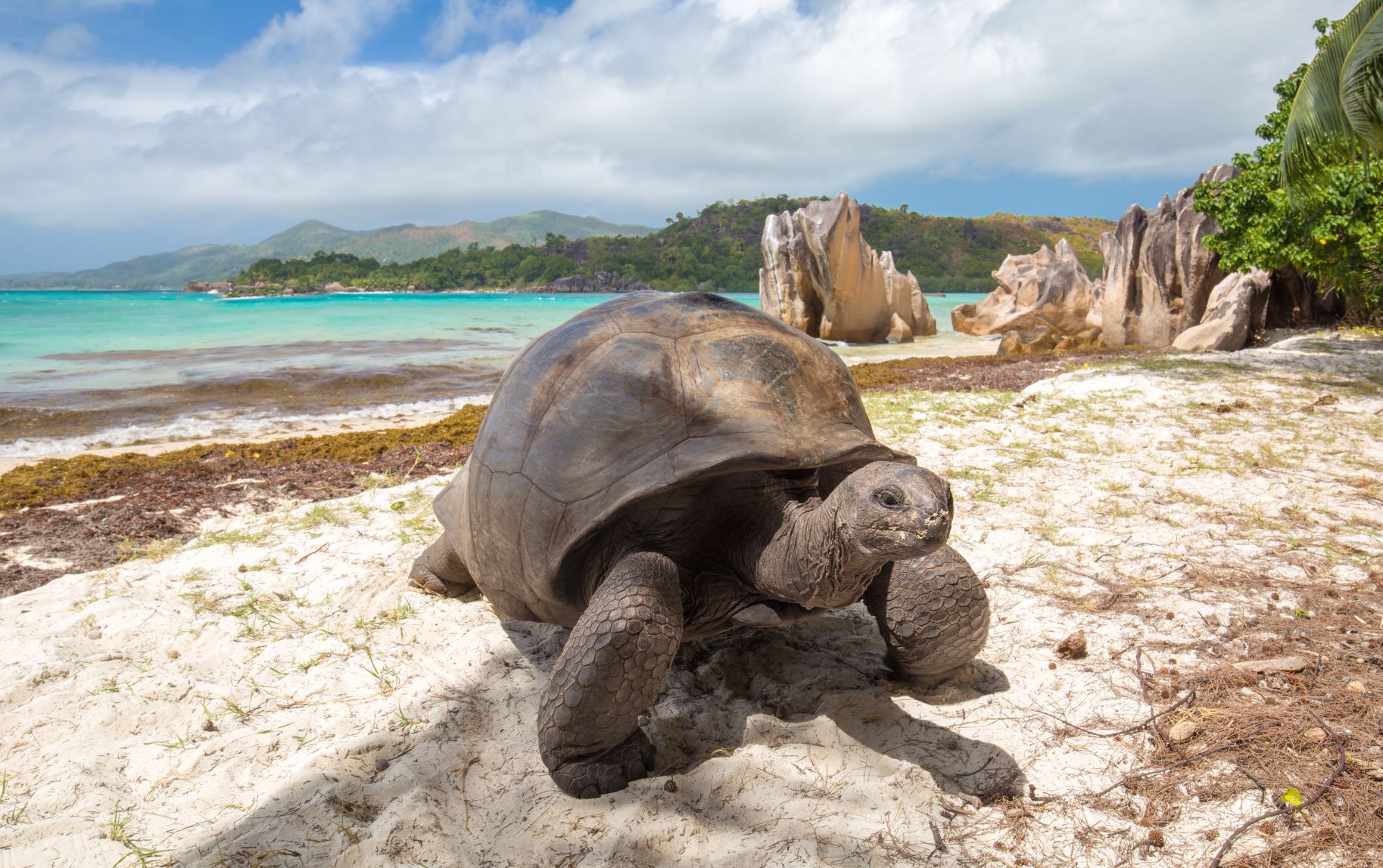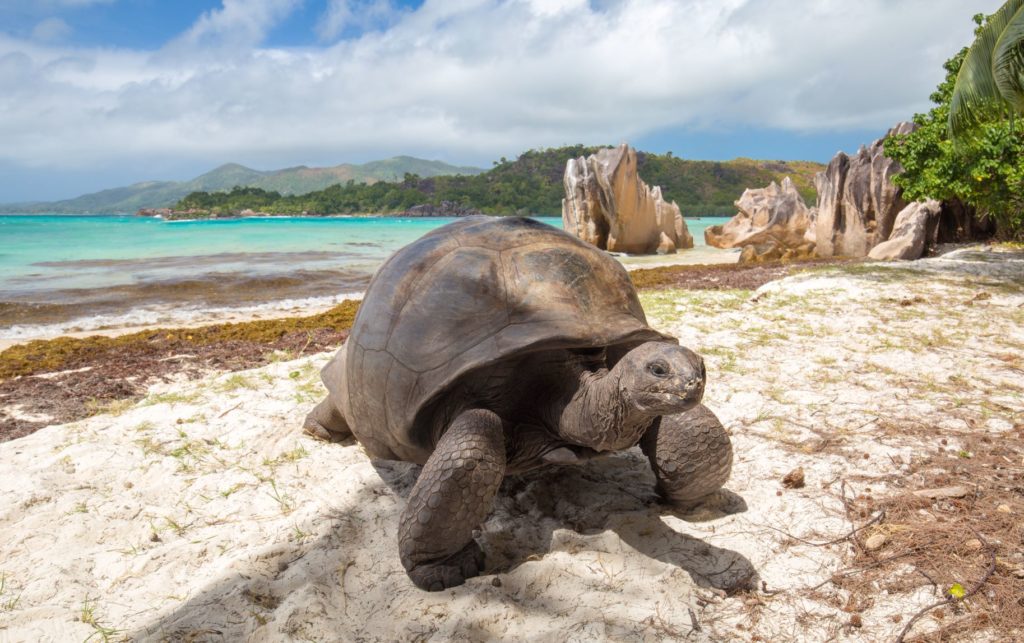 A trip to Seychelles is incomplete without a tour of Bird Island — a peaceful hub of flora, fauna, and wildlife. Bird Island acts as a prominent rest stop for various migrating animals. It is a quintessential point on any trip to Seychelles.
Every March, thousands of bird pairs in huge groups take possession of the island. Co-exiting with these vibrant birds are giant Aldabra tortoises. Your clients will be thrilled with the opportunity to see and learn about the thousands of native animals. 
Anse Volbert offers travelers everything—including warm water, sun-drenched sands, and coral reefs. An aerial view of the island allows visitors to witness the blue waves crashing onto the golden beach. Visitors can reach the Curieuse, St. Pierre, and Chauve Souris from a number of boats moored in the bay. 
Travelers say that the soft sand and shallow water are ideal for those traveling with children. If your clients get bored of the beach, then there are dozens of small shops and restaurants nearby!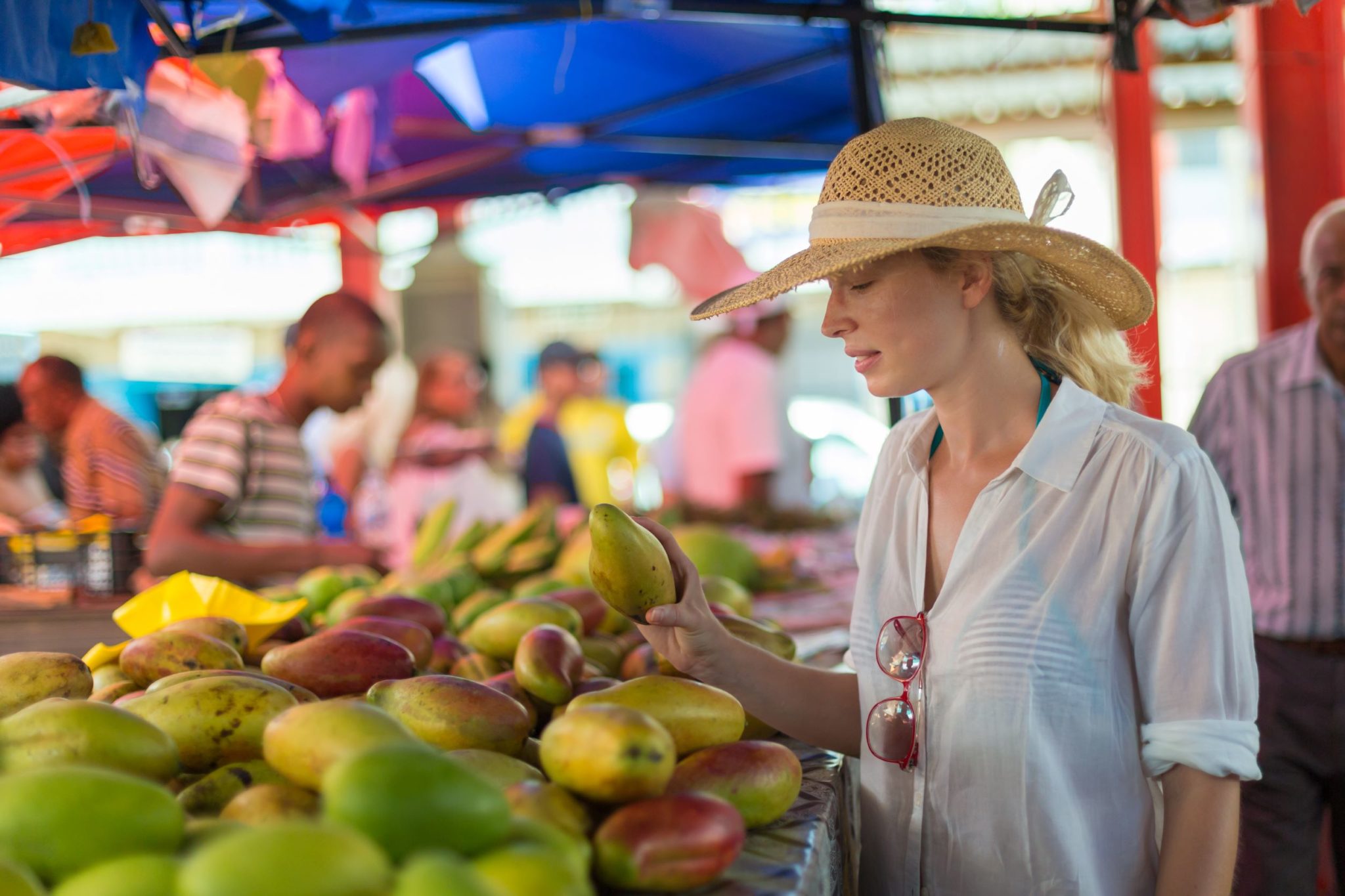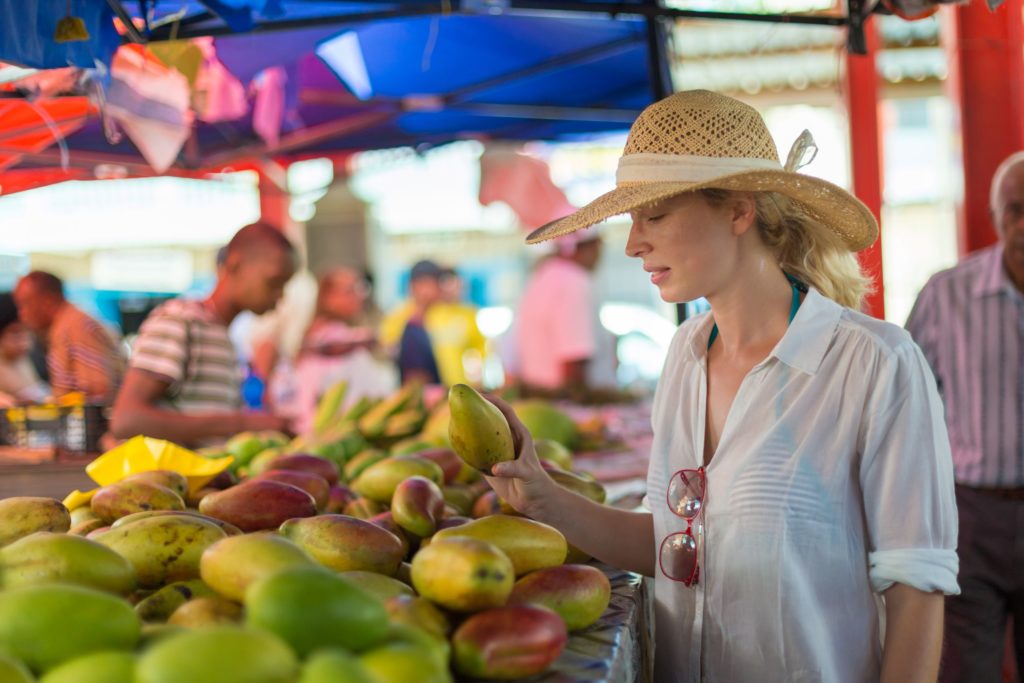 Victoria Market is known officially as the Sir Selwyn Selwyn Clarke Market- a local market. Your clients can have fun walking around a beautiful market overflowing with produce, flowers, and more.
Visitors can experience the authentic culture and lifestyle of Seychelles through local goods including crafts, souvenirs, and vegetables. On Saturday mornings booth owners proudly display a variety of seafood from their day's catches. During this time, the market is filled with locals and tourists alike. 
Book Your Clients Seychelles Trip Today!
Sky Bird Travel helps you plan a vacation in Seychelles with the most popular activities. Register for the WINGS Booking Platform and search thousands of flights, hotels, activities, and more! Also, keep an eye on our travel blog for more of the Top 10 Destination series.