Celebrating 45 Years in Travel
In 1976, the Founder and Chairman, Arvin Shah, opened the first Sky Bird Travel & Tours office in Downtown Detroit's Booking Building. From the beginning, Sky Bird's mission was rooted in taking care of the customer. As the airline consolidator grew to incorporate innovative technology, expand services, and open more offices, outstanding customer service remained constant.
The last 45 years of success were not earned without historic industry challenges such as the Gulf Wars in 1991, the tragedy of 9/11, and the recent COVID-19 pandemic. However, Sky Bird's dedicated team and supporting airline partners continued to maintain Sky Bird's mission to always take care of the customer. This relentless commitment is what gives Sky Bird Travel & Tours the privilege of celebrating 45 years in the travel industry and looking forward to many more.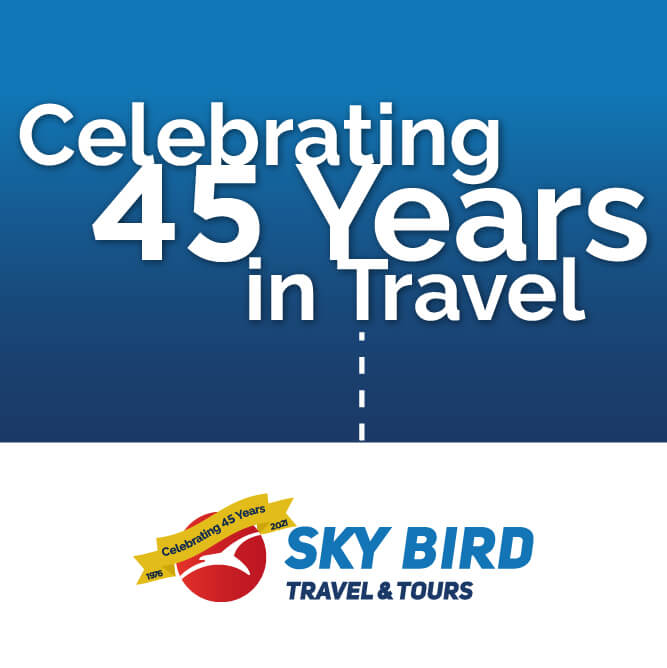 Thank You to Our Team and Our Partners
We are honored to have been your global partner throughout these decades, and we look forward to working with you in the decades to come.
Thank you to the news platforms who covered our 45th year in travel!