Jordan is all about delicious cuisine, historic ruins, breathtaking scenery, desert excursions, and the serenity of sleeping beneath the stars. However, curating a concise plan can be challenging because of the numerous interesting things offered. To help, Sky Bird curated the best experiences in the top 10 destinations: Jordan. 
Best Places To Visit In Jordan
Ancient City Of Petra At Night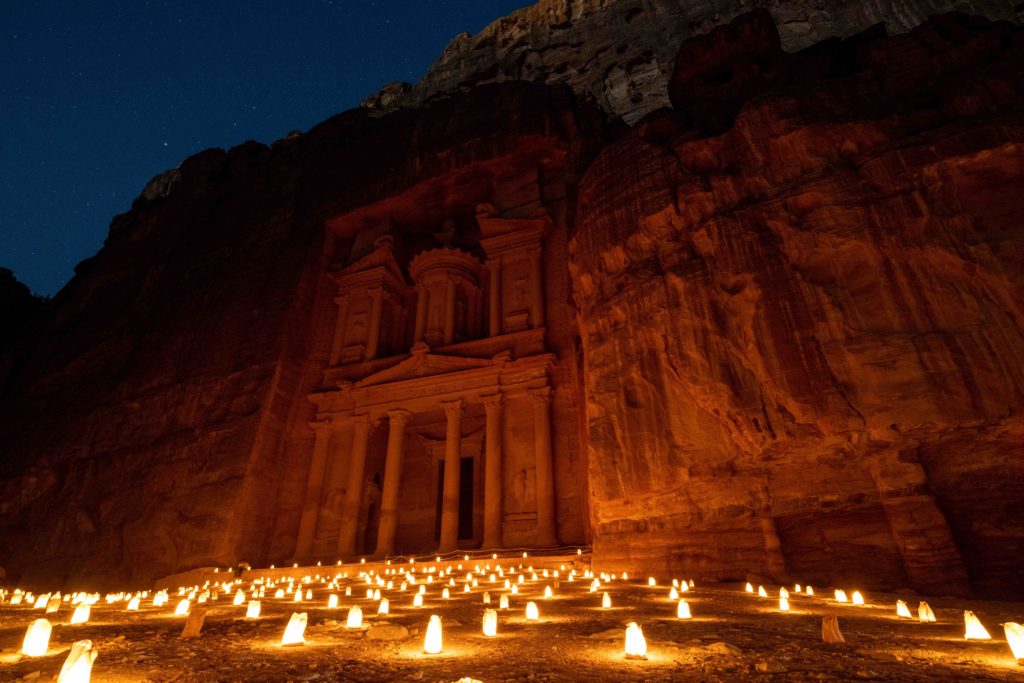 Petra is one of the greatest ancient locations around the globe. Visiting this lovely city is an experience travelers shouldn't skip! Its magnificent towering cliffs make a picturesque scene during the day. However, it is during the night that the real beauty shines out.  
Sky Bird recommends booking a nocturnal tour of the Treasury. It is illuminated by hundreds of candles leading clients to a traditional Bedouin performance. A night so memorable that it'll be etched in travelers' minds forever! 
Hollywood has also come knocking, utilizing Petra as the backdrop for films like Indiana Jones and the Last Crusade (1989) and Transformers: Revenge of the Fallen (2009).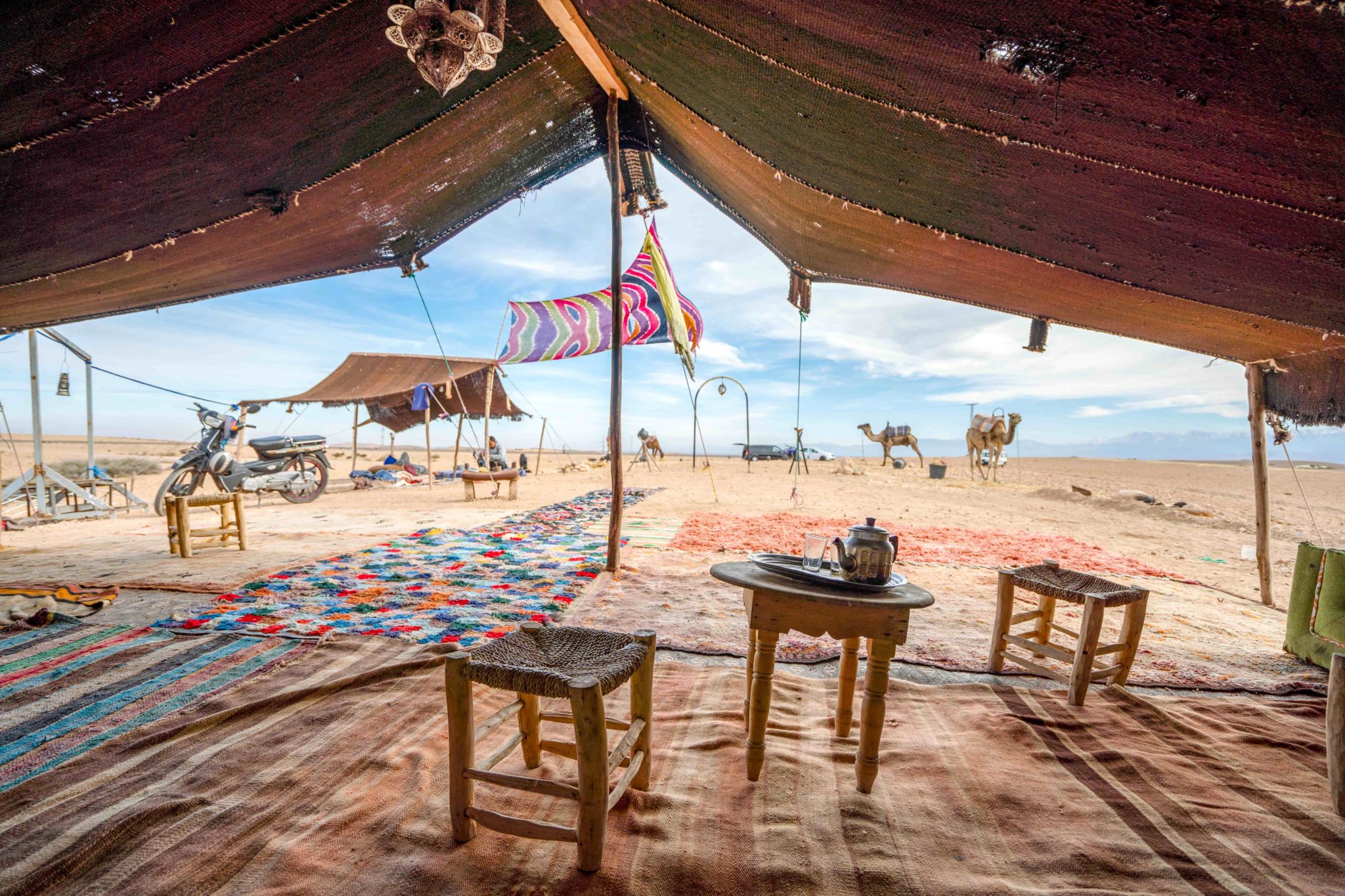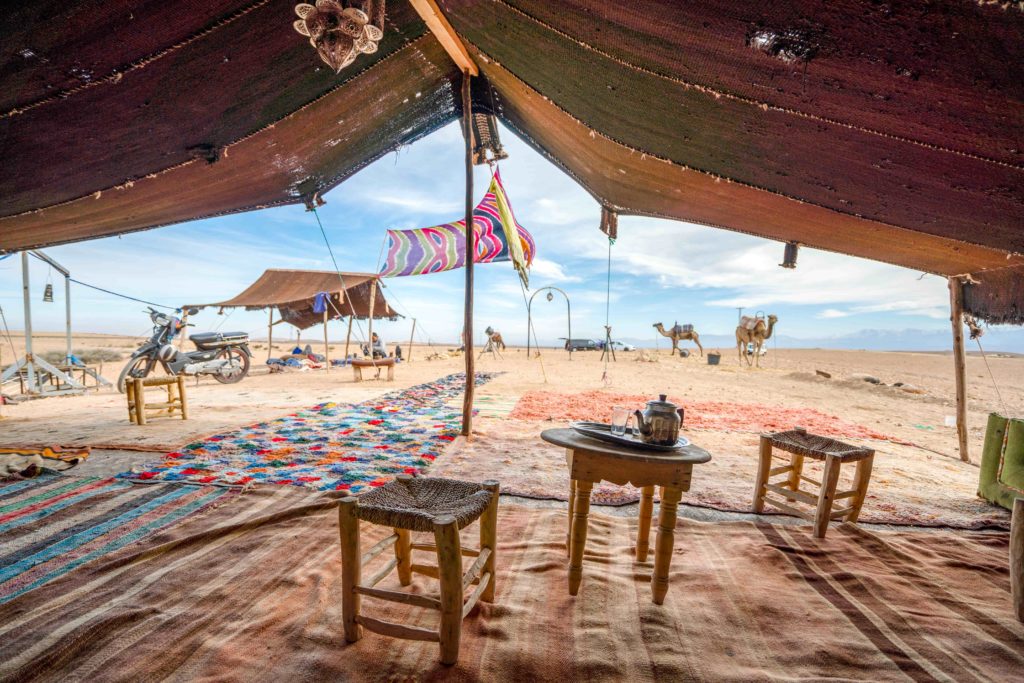 The perfect place to fulfill an Arabian night's dream, the Bedouin Camp near Wadi Rum looks like something out of a storybook. Visitors can set up a private camp, where they'll sleep in wool yurts and stroll by candlelight beneath a clear sky studded with brilliant stars. From eating an authentic Jordanian dinner cooked underground to sleeping under the starry skies, add this iconic experience to every client's itinerary!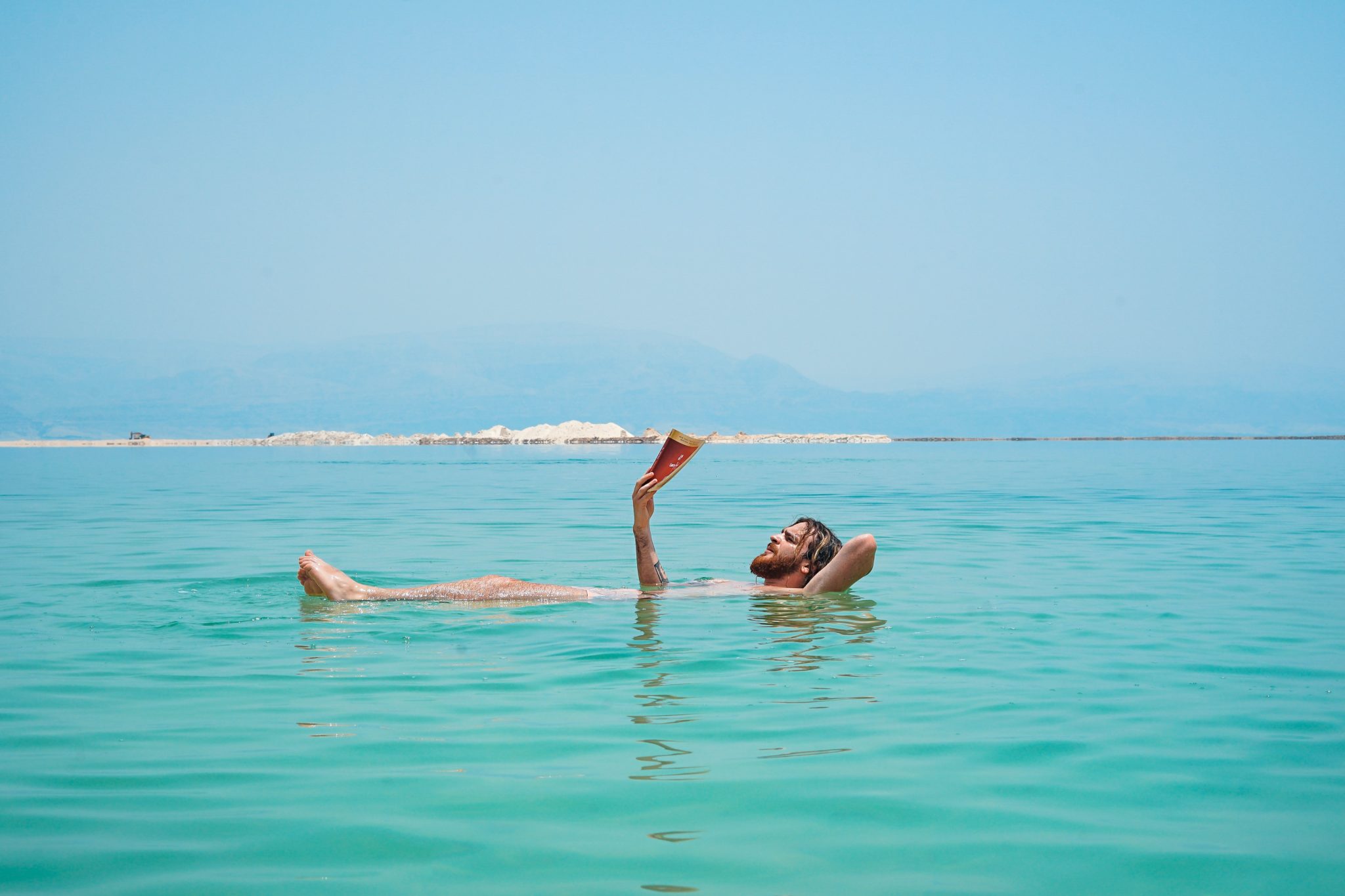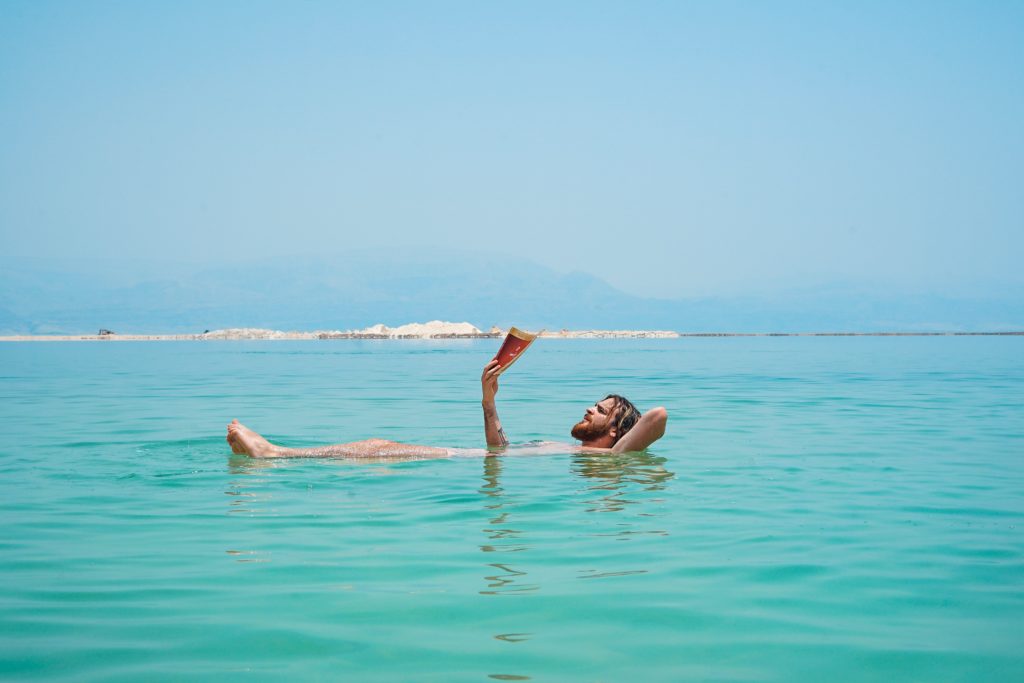 It would be more accurate to describe this experience as floating on the Dead Sea. Travel agents should advise visitors to keep the water away from their eyes because of the increased salinity of the water.  
Since Amman is the closest city, tourists frequently choose to take a day excursion from here to the Dead Sea. Depending on the beach visitors choose to visit, they may have to pay an admission charge. Private access to the Dead Sea is available at many resorts, which makes it a perfect opportunity for travel agents to earn extra 15% commission on pre-paid hotels with WINGS.
Unplug At Feynan Eco-Lodge
The Feynan Eco-Lodge is a solar-powered hideaway that provides peace and quiet while promoting conservation. It's situated in the Dana River Biosphere Reserve, and one of the lodge's goals is to encourage exploring the local environment. The stunning exterior blends with the natural surroundings, enhancing them without detracting from their natural beauty. Clients can unplug and fully immerse themselves in the environment and activities when there is no electricity!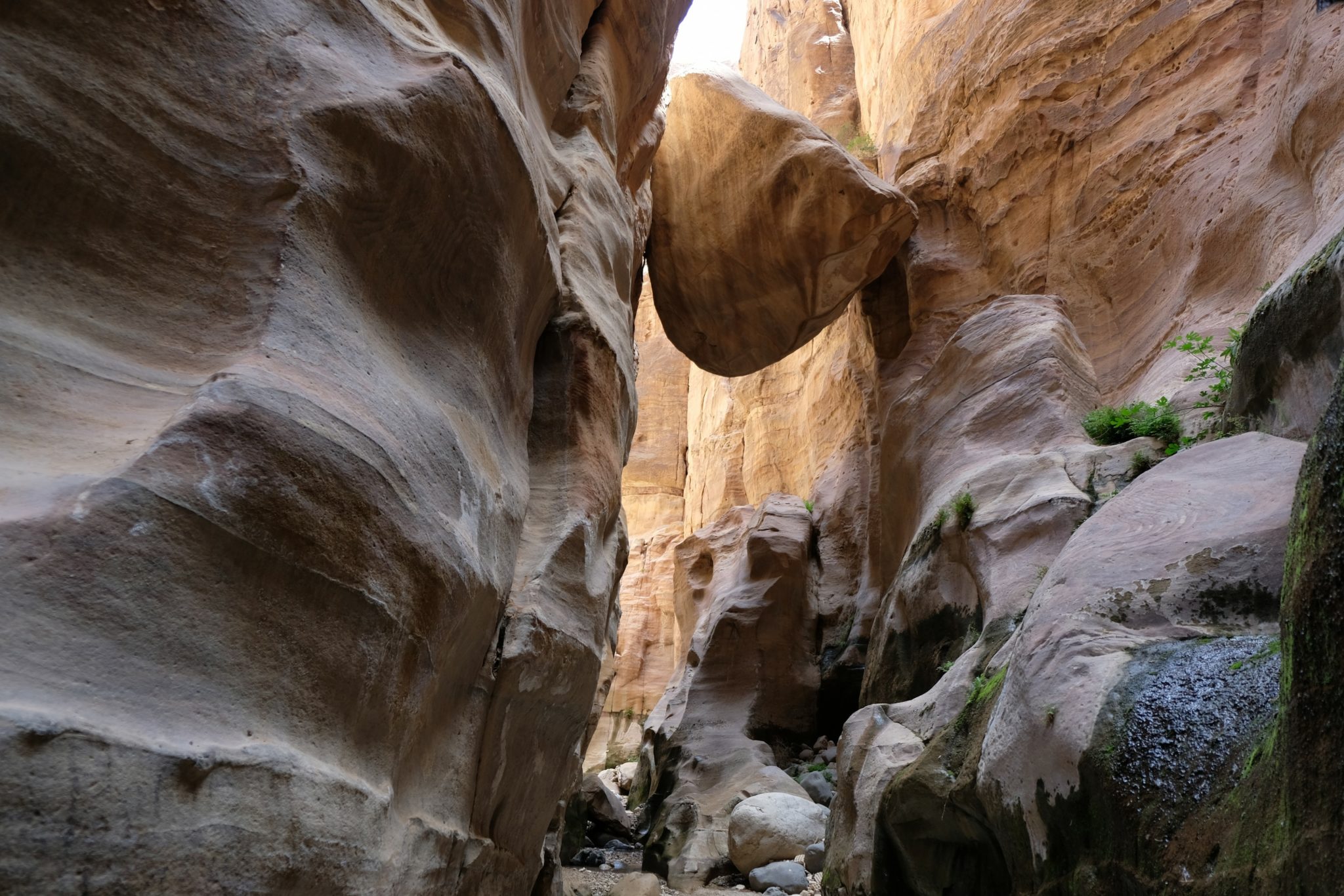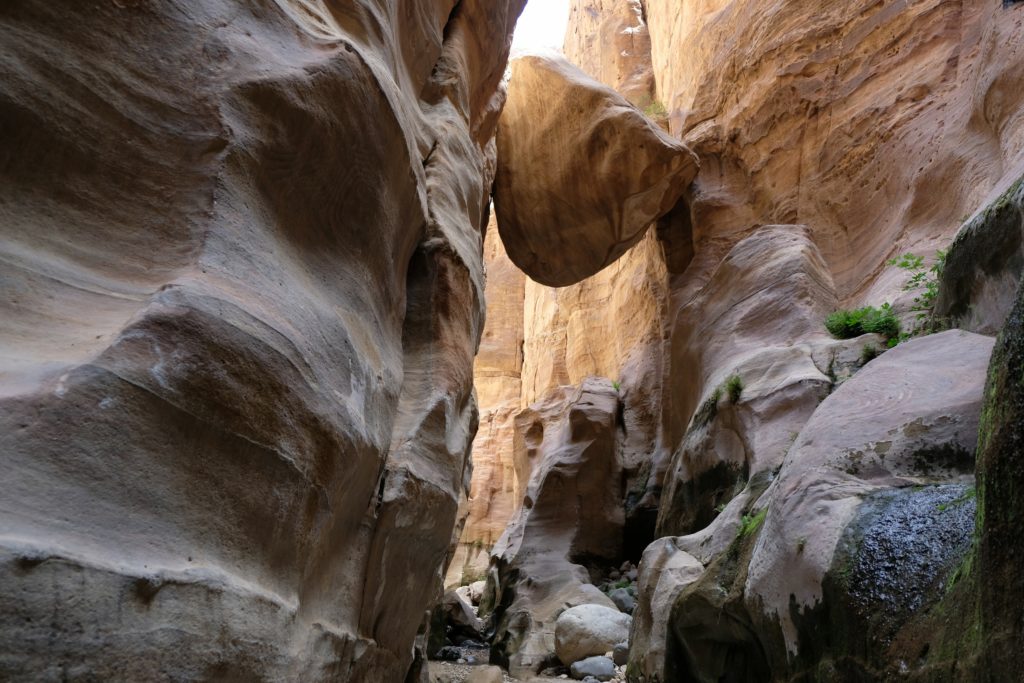 The Dana Biosphere Reserve traverses the Rift Valley on its route to Africa's interior. It's a stone-built site that sits atop a large valley and dates back to the fifteenth century. The formerly bustling town is now a farming and artistic hamlet.  
Several endangered species, including the Syrian Serin, Lesser Kestrel, Blandford's Fox, and the Nubian Ibex find sanctuary in the region. The residents in the reserve's vicinity are descended from several clans and tribes.
Tip: To point out the historic sites, we advise hiring a local guide to lead guests on a nature hike. 
Book A Top 10 Destination: Jordan
Jordan is a top 10 destination of 2023 which should be on the radar of every travel agent. As a matter of fact, it's a beautiful country that every traveler should experience once in their lives! Call Sky Bird for help curating the perfect itinerary for clients traveling at the lowest rates possible. Also, register for our WINGS Booking Engine to access great rates on flights, hotels, activities, and so much more!