After a dreamy wedding, every couple looks forward to their first trip as newlyweds — the honeymoon. This is a great chance for travel agents to earn additional commission on all-inclusive hotels, group travel, and so much more! From soaking up the sun on a tropical beach to cuddling up in warm covers while watching the sunset over snowy mountains, here's a list of the best honeymoon destinations for newlywed clients!
Best Honeymoon Destinations for Your Clients
One of the most well-liked honeymoon locations worldwide is the Amalfi Coast. This UNESCO World Heritage Site spans 34 miles of breathtaking scenery in the Campania area of Italy and features sky-high coastal cliffs alongside colorful cities nestled next to the turquoise waters of the Mediterranean Sea. 
The idyllic coastline in the south of Italy is an extremely romantic setting for any happy couple. It's famed for sun-drenched beaches, dozens of picturesque villages, and terraced vineyards that shout romance novels. While this honeymoon destination is a bit on the pricier side, Sky Bird can help find the most affordable rates!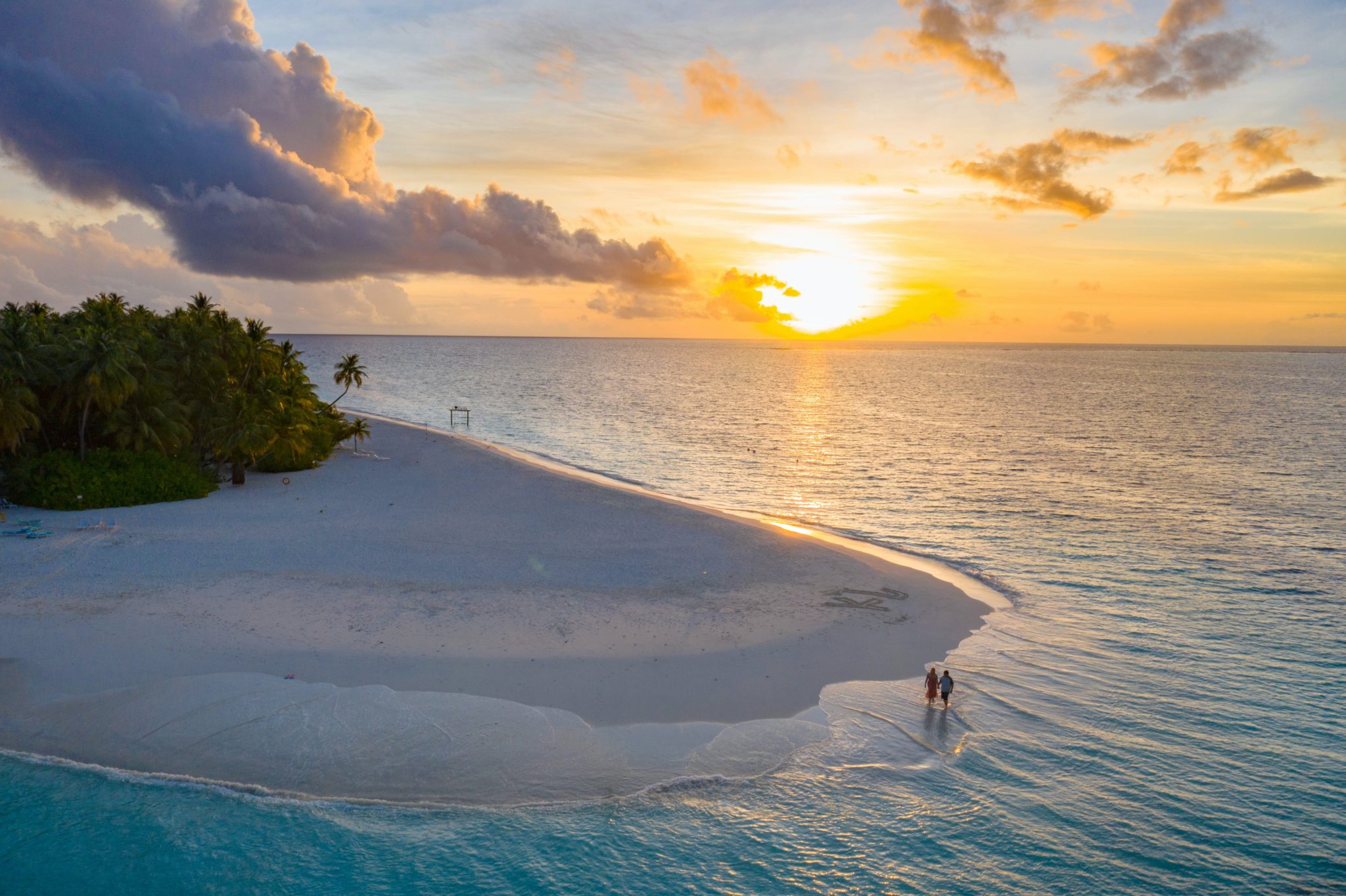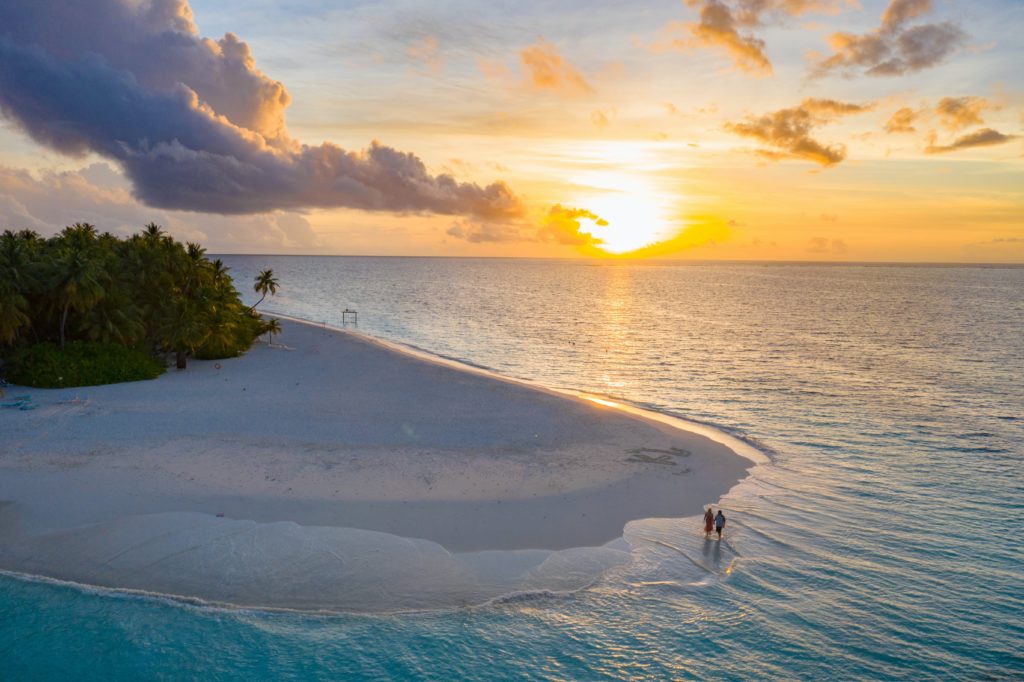 Lush green forests, secluded coves, majestic mountains, vibrant local culture, and lively nightlife make St. Lucia a hotspot for honeymooners. This island provided couples with the privacy and fun they desired. Sky Bird recommends booking a guide for tours, which ensures your client's safety and your commission check. 
Crafting the perfect tour is easy because there's so much to see and do. This includes a list of activities like touring the Castries and smelling the roses at Diamond Falls Botanical Gardens. Couples can also enjoy a tasting at cocoa plantations and relax in a detoxifying mud bath at the volcanic sulfur springs! 
Bora Bora, French Polynesia
The small island of Bora Bora is a paradise for newlywed couples looking for a romantic spot to spend their honeymoon. From an all-inclusive cruise to swimming in the beautiful turquoise-blue lagoon, there is a lot to do.
Clients would love a relaxing getaway after the stress of wedding planning. Relaxing activities include a day at the spa or a calm beach picnic. Those looking for an adventure can snorkel with aquatic life. 
If customers want a new experience, then try organizing a floating breakfast. Call a Sky Bird agent for help booking the perfect honeymoon package at the most affordable costs!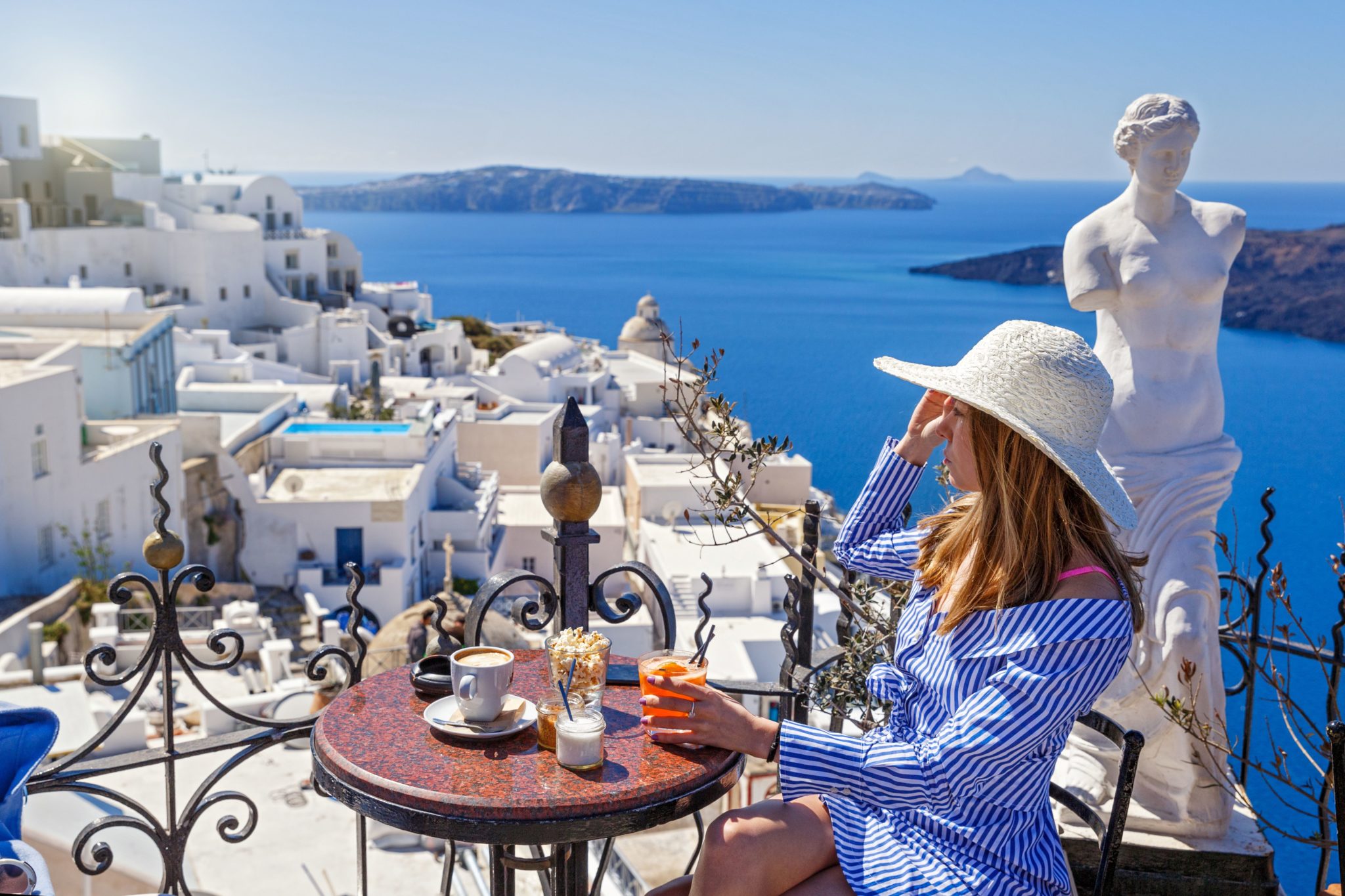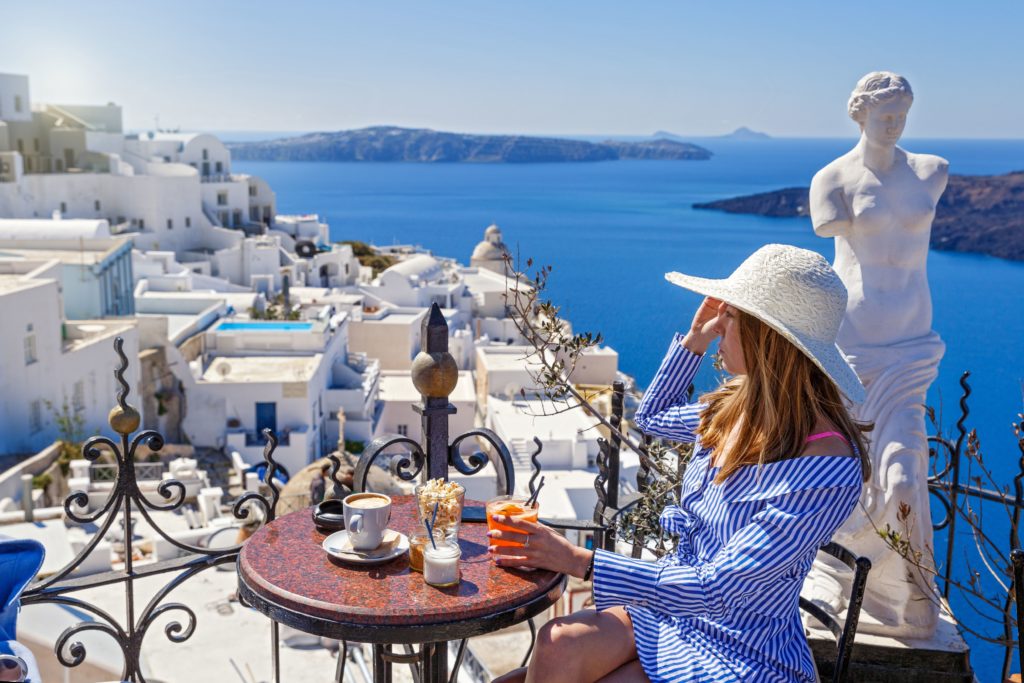 The white homes with blue domes, blazing orange sunsets, and endless seaside views of Santorini are the epitome of romance. Its beauty has even earned roles as backdrops for romance movies, like The Sisterhood of the Traveling Pants (2005). The luxury resorts and villas here provide honeymoon suites with private pools or hot tubs, making it a hub for newlyweds. 
A stroll on the red sand beach to watch the stunning sunset should definitely be on the list. We recommend hiring a rental car to tour the island at leisure. Make sure to book customers a compact car model to easily navigate through narrow streets as well.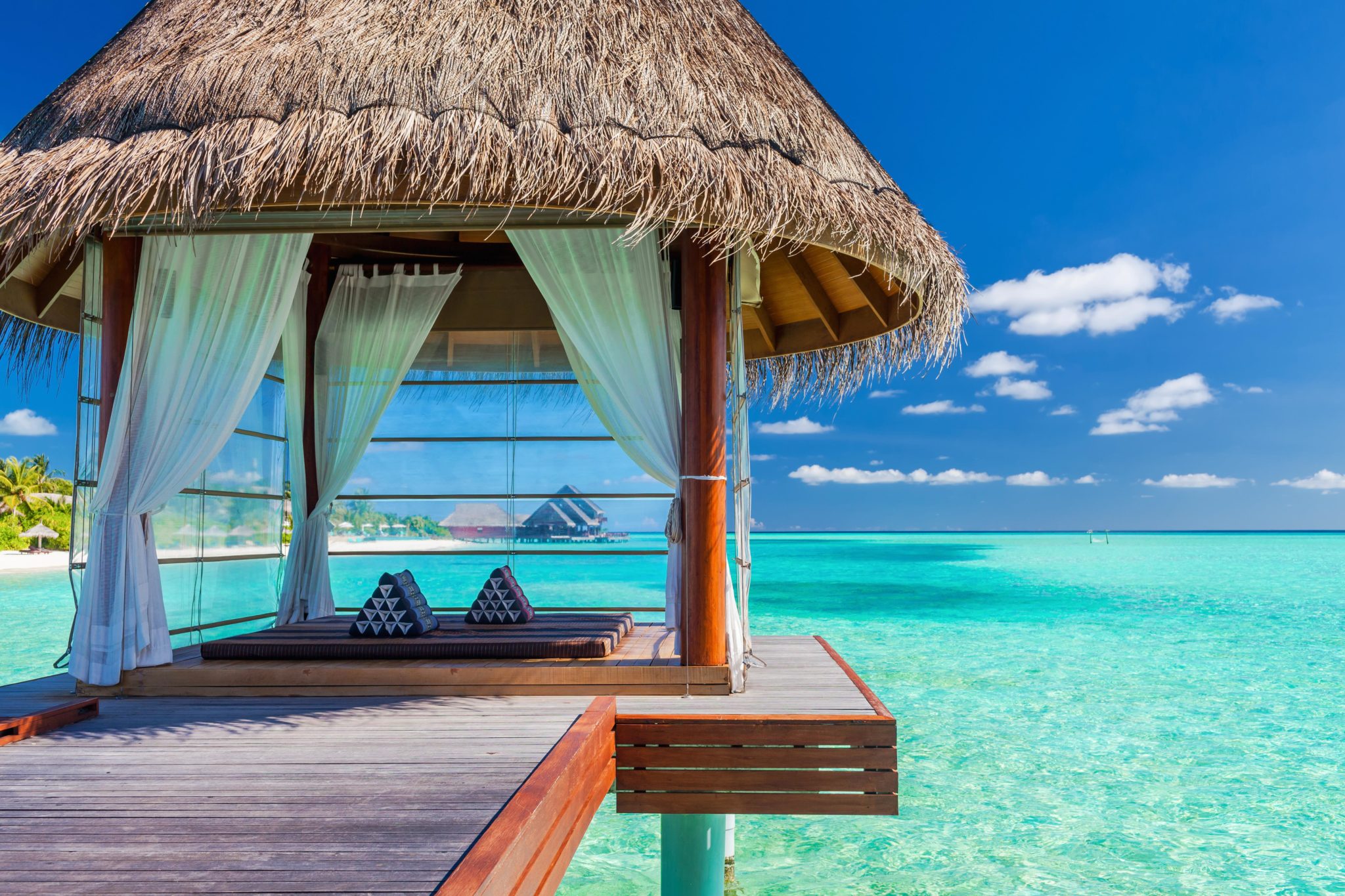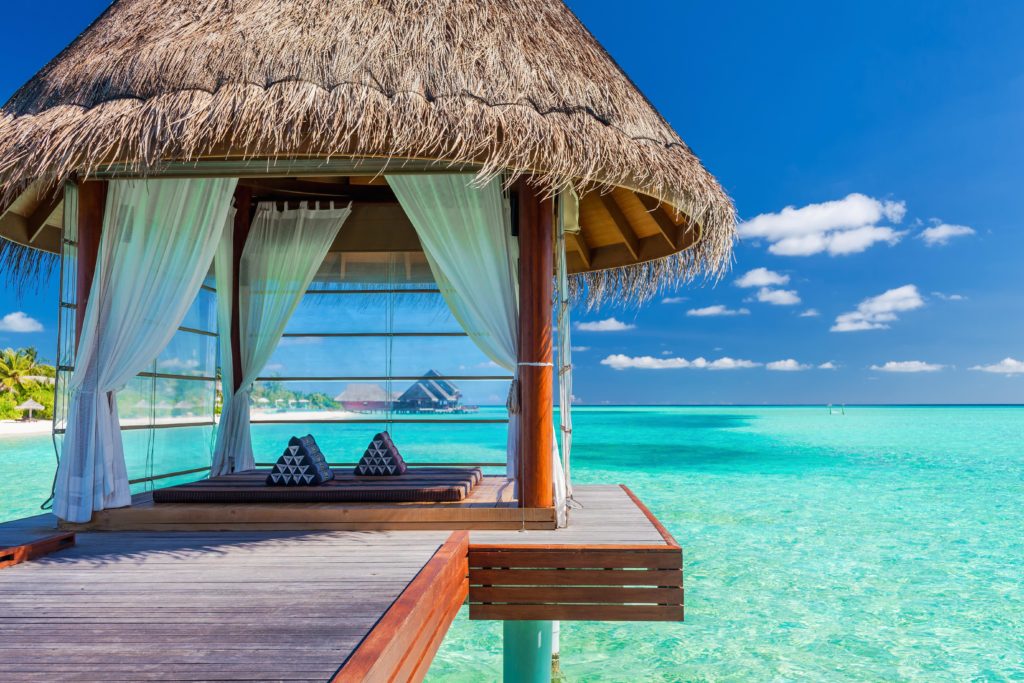 Any picture of the Maldives will make it clear why it's one of Sky Bird's most booked honeymoon destinations. It is one of the world's most stunning tropical destinations. Maldives fulfills all the desires of beach-loving clients seeking the very best of luxury. Everyone should spend at least one day touring Maldives' capital Malé to witness the lively culture of this little island.  
The hotels in this area are equally amazing, ranging from overwater bungalows to underwater hotels to breathtaking resorts. Some of the hotels can be on the pricier side. Sky Bird's FIT division, Sky Vacations, can provide great deals on various wedding and honeymoon packages. These include resorts and other leisure activities like scuba diving.  
Book The Best Honeymoon Destinations!
With these destinations, your newlywed clients can opt for strolls on pristine beaches and private sailing adventures during sunset. This list has the best destinations to send your newlywed clients! Call Sky Bird Travel & Tours for help curating the perfect trip for clients. You can log into our WINGS Booking Engine to access great rates on flights, hotels, activities, and so much more!